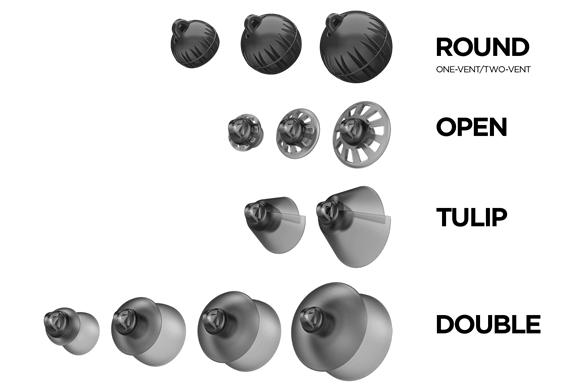 Widex Receiver Domes
SKU 00009
Product Details
Domes are supplied in packs of 10.
Please ensure you order the correct type of dome as hearing aid settings are dependent on the style of dome and the wrong one can affect the way a hearing aid sounds. Please contact us if you are unsure about the type or size of dome.
Round domes are available in small (8mm); medium (10mm) and (large (12mm) and have either 1 or 2 vents

Open domes come in 3 sizes; extra small (4mm diameter); small (7mm) and large (10mm)
Tulip domes are available in medium (6mm) and large (10mm)

Power / double domes are shaped like a double umbrella and are extra small (6mm); small (9mm); medium (11mm) and large (14mm)
(* all sizes approximate)
Unfortunately, we are unable to accept returns if the packaging has been opened.
Save this product for later