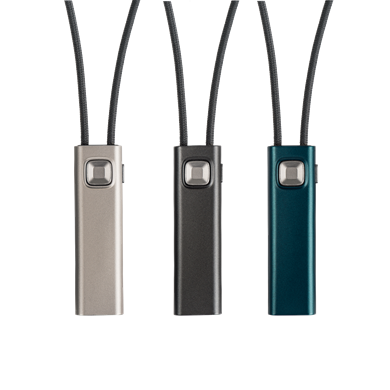 Widex COM-DEX
SKU 00014
Product Details
The COM-DEX allows direct streaming of high quality sound from a smart phone/iPhone to Widex hearing aids.So, for example, that could be phone calls or music, an audio-book or Google map directions. Any sound your phone makes is streamed effortlessly to the hearing aids. And, unlike other DEX devices, the COM-DEX does not require pairing to the hearing aids. The unit is available in 3 colours, champagne white, anthracite grey and emerald green.
BENEFITS OF THE COM-DEX SOLUTION
You can stream high-quality sound from any Bluetooth device to your Widex hearing aid
You can hear the conversation partner clearly, either in noisy environments or at a distance
You can control the hearing aid and microphone discreetly using the free app
Up to 8 hours streaming time. Comes with a USB charger.
For privacy reasons YouTube needs your permission to be loaded. For more details, please see our
Privacy Policy
.
I Accept
COM-DEX KEEPS THE HEARING AID USER CONNECTED AND IS EVEN MORE VERSATILE WITH THE FREE APP
Some of the things the hearing aid user can do with COM-DEX app:

Adjust volume settings, change programs or alter sound levels of hearing aids
Choose the direction of the sound
Stream high-quality music or other sound for hours
Personalize the COM-DEX app with various wallpapers
See COM-DEX battery status.
The COM-DEX app is available for the Apple Watch ™, smartphone and iPhone.
Save this product for later