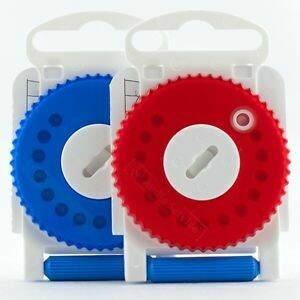 HF3 Wax Guards
SKU 00001
Product Details
The HF3 wax guard is found mainly on ReSound hearing aids and comes on wheel with 15 filters, red for right and blue for left. (The filters are identical except for colour).
Also included on the wheel is an extraction/insertion tool for easy fitting.
NB: Please check the size of your existing filter to ensure compatibility.
Save this product for later